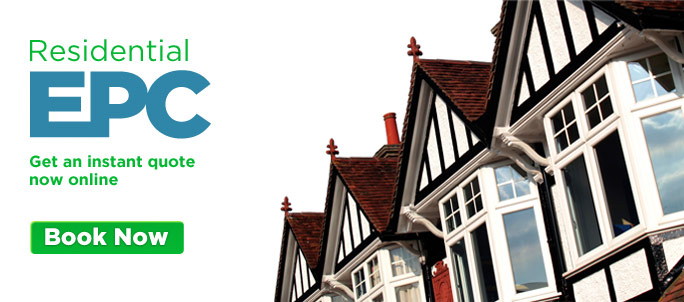 Residential/Domestic EPC from £49.95
Get an instant quote then proceed to the booking page to select your preferred date and time for your survey.
Energy Performance Certificates available nationwide
Just EPC supply 1000's of residential/domestic EPCs every month to the UK homeowner. We offer an online booking facility that allows you to book 24/7, with appointments times to suit you.
By using our services you could save an average of £30-£50 when compared to booking an EPC through your local Estate Agent. Make sure you get a fair deal by using Just EPC.
Benefits of using Just EPC
Fully Accredited & Insured
Local Assessors
48 hour Turnaround After Survey
Best Priced Available for Location
On Line Booking & Payment System
Just EPC have over 2,000 Energy Assessors enabling your appointment to be sat by the best priced nearest Fully Qualified Energy Assessor and is an ideal alternative to trying to locate a local assessor elsewhere on line.
All our Energy Assessors are full accredited, polite and professional extending these qualities to you and your property.
Who needs an EPC?
All Properties require an Energy Performance Certificate or EPC when being sold or let. An EPC gives Home Owners, Tenants and prospective buyers an assessment of a property performance rating, in terms of its energy efficiency and environmental impact, to help reduce CO2 output.
An EPC assesses a building by giving it a standard energy and carbon emission efficiency grade from 'A' to 'G', where 'A' is the best and with the average to date being D/E.
All Just EPC Energy Assessors are fully accredited with a range of experience in carrying out EPC assessments on any type of dwelling, from one bed flats to country mansions, the length and breadth of the UK.
Booking an EPC is really simple. Just go to our online booking page to begin the process. It only takes a few minutes and the procedure is completely secure and user friendly.
Alternatively you can call our booking centre on 0330 111 0050 and we will be happy to take your booking over the phone.
What happens next?
As soon as you have completed our online booking process we will email you with your booking reference and your Energy Assessor will contact you soon after to confirm the appointment details.
Your Energy Assessor will carry out your residential EPC and you will be notified and sent your EPC by email with in 48 hours of completion from your Assessor.
You will, as an online customer, be given your own customer log in so that you can access your EPC online account, should you require in the future.
Call the Just EPC Team on 0330 111 0050